BRIEF HISTORY OF BRITISH WATCHMAKING
Watchmaking is a British trade. Every major escapement design, and around three-quarters of the remaining innovations came from these shores.
It can be said to have started with Thomas Tompion (1639-1713), often referred to as the father of English clockmaking. A student of Tompion, George Graham(1673-1751), made further innovations before passing the baton to one of his own students, Thomas Mudge (1715-1794), who invented the lever escapement; which is still the most widely used escapement in today's watches.
John Harrison (1693-1776) solved the problem of finding your longitude at sea which was considered one of the greatest feats of the age. Enabling British ships to travel accurately and more safely around the globe was one of the major contributing factors to the growth of the British Empire. Following in their footsteps came other great watchmakers such as John Arnold and Thomas Earnshaw.
In 1800 Britain made around half of the world's watches; around 200,000 pieces a year. By 1900 the quantity produced in Britain had declined by half, despite the worldwide market for watches having risen into the millions.
The problem lay in the hand made nature of English watches and the heavy reliance on skilled workers who were reluctant to adapt to the changes in technology. The Swiss and the Americans were much quicker and more successful in adopting mass production techniques. Mass manufactured watches were soon able to compete directly with hand-made ones, and eventually surpass them in performance despite only costing a fraction of the price. The industry in Britain collapsed.
There was a brief resurgence in post war Britain, however the remaining businesses were not robust enough to survive the biggest crisis in watchmaking – the emergence of the quartz watch.
Recently there has been much talk of a revitalization of the British Watchmaking industry, and while it is true that the situation is more hopeful than 10 years previously, there still remains a lack of a brand mass producing any 100% British made watches for the market. In fact there are only the 10-12 watches coming from Roger W Smiths workshop a year that can claim to have been manufactured completely in the British Isles. For the most part the British brands that currently exist are small-scale and often overpriced when compared to more established Swiss brands.
Recently Robert Loomes has started to create watches made with older English Smiths movements (which were 100% made in Britain during the 1950s-1970s), and has demonstrated that there are facilities and talent still remaining in Britain to make all the parts of a watch here.
Interestingly, until now the European Union has invested heavily in German watch manufacturers, and only very little in British ones – the burgeoning watch industry around Glashutte in East Germany is testament to this. There can be some optimism that following the UKs exit from the EU, the UK government would be free to invest and encourage development within the small existing watch manufacturing industry without fear of breaking any of the EU rules regarding sovereign governments providing "unfair advantage" to local trades.
All we need now is the will and, more importantly, the investment to make British watchmaking for the mass market a reality. Only then can we see "Made in Great Britain" reclaim its rightful crown as the mark of excellence in horology.
_____________________________
LIST OF CURRENT BRITISH WATCHMAKING COMPANIES
Roger Smith – http://www.rwsmithwatches.com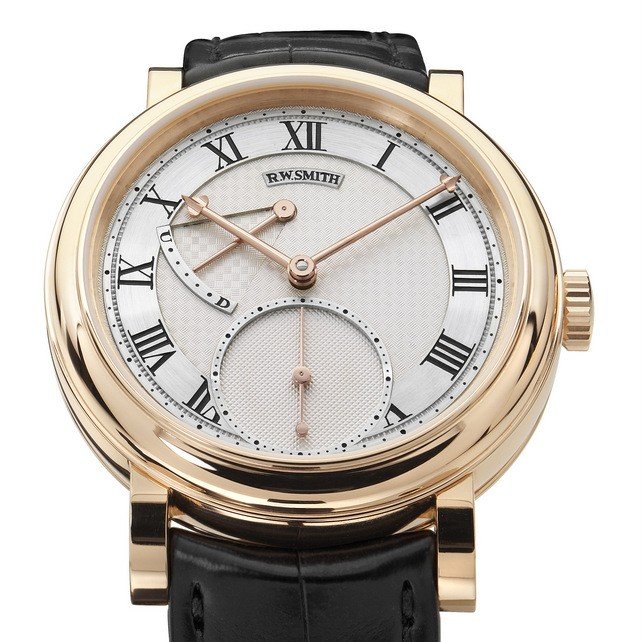 Since the passing of George Daniels in 2011, Roger Smith has taken over the helm as Britain's foremost watchmaker. In his small workshop on the Isle of Man he, and his team of around 6 people, produce hand-made pieces in the traditional English style.
Price point: c. £35,000-£250,000 (as each piece is bespoke and sold privately these prices may not be correct)
Quantity produced: 10-12 per year
Percentage British: 100%
Location: Isle of Mann
_____________________________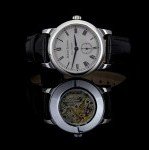 Robert Loomes Stamford Ltd. – http://www.robertloomes.com
Robert is an experienced repairer and restorer of clocks and watches. More recently he has started making his own watches and is very passionate about having them be 100% British using locally sourced materials. Most of the work on each watch is undertaken in their workshop in Stamford, including dial and case manufacture, with any outside help coming from local craftsmen. At least 35 British workers are involved in the production of each watch.
Price point: £3,850-£17,800
Quantity produced: 400 per year, produced in one off batches of 50-100 pieces
Percentage British: 100%
UK Staff: 12
Location: Lincolnshire
Main Article: Robert Loomes Stamford Ltd.
_____________________________
Schofield – http://schofieldwatchcompany.com
Schofield produce a selection of bespoke watches alongside a range of other thoughtfully designed items. They aim to create as much of the watch as possible within the UK, or else use high quality imports.
Price point: £4,260-£9,000
Quantity produced: less than 500 per year
Percentage British: 60%
UK Staff: 4
Location: East Sussex
_____________________________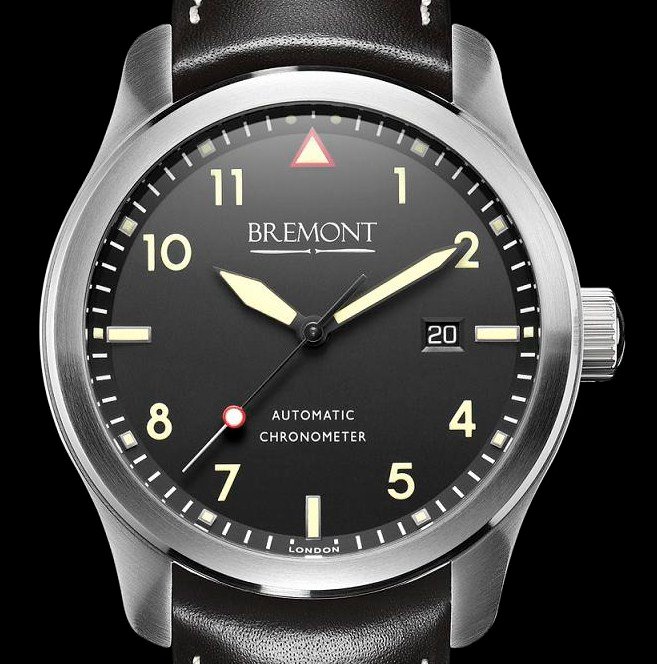 Bremont – http://www.bremont.com
The two brothers, Nick and Giles English, are the founders of this company named after a French farmer they befriended. After releasing their first watch in 2007, the company has grown to be the largest watch company in the UK. Sadly despite claims to the contrary, Bremont watches are almost entirely made abroad
Price point: £2,695-£30,950
Quantity produced: 8,000 per year
Percentage British: 5%. Their watches are all made abroad, but assembled in UK
UK Staff: 30
Location: Oxfordshire
_____________________________
Meridian – http://www.michlmayr.com/meridian-watch.html
Meridian offers a range of large (46mm) watches, that can be customised with different dials & hands, cases and straps. They are fitted with a modified Swiss sourced ETA 6497/6498 movement.
Price point: £4,500-£5,000
Quantity produced:  aiming for 100-500 per year
Percentage British: 60%.
UK Staff: 9
Location: Norfolk
_____________________________
Garrick – http://www.garrick.co.uk/
Garrick are a new watch venture coming from the same workshop as Meridian. The watches are currently available in 3 styles, with further ranges and their own in-house movement to follow.
Price point: £2,500-£50,000
Quantity produced:  80 per year
Percentage British: 70%
UK Staff: 9
Location: Norfolk
_____________________________
CWC (Cabot Watch Company) – http://www.armywatch.co.uk
CWC are suppliers of watches to the British Armed Forces. Because of this they all have military straps, robust cases and easy to read dials. A lot of their quartz watches also have a battery hatch to allow soldiers to change the batteries themselves. Their entire range is Swiss made and assembled with ETA movements. Very reasonably priced, with watches generally costing just £100 over the trade price of the movement
Price point: £99-£1,500
Quantity produced:  unknown
Percentage British: 10%
_____________________________
J & T Windmills – http://www.jandtwindmills.com
This small company makes a decent range of old-fashioned style wrist and pocket watches. The company was founded in 2006, using the names of John and Thomas Windmills who were active horologists in the early 1700s.
Price point: £625-£795
Quantity produced per year: unknown. Probably less than 500
Percentage British: 60%. All movements are Swiss made
Location: London
_____________________________
Hoptroff London – http://www.hoptroff.com
Since 2010 Hoptroff have been making extremely accurate electronic watches with innovative designs. Their quartz crystal range can achieve an error of less than 1 second a year, while their atomic watches (using Caesium 133) are accurate to less than 1 second in 1000 years
Price point: £549 for the Sports model to £32,400 for their Atomic Watch
Location: London
_____________________________
Peter Roberts Watches– http://www.peterrobertswatches.com
Peter is most recently well-known for his past connection with Bremont, acting as their Technical Director. He is now producing his own watch, an unique chronograph with 5 central hands.
Price point: £18,000 for the model in Steel, £28,000 in Rose Gold
Quantity produced: 40 made in Steel, plus 4 in Rose Gold
Percentage British: 60%. Swiss made movement heavily modified by Peter
_____________________________
PINION – https://pinionwatches.com
Formed in 2013, PINION makes a small range of automatic and hand-wound watches, plus specialises in the use of rare new-old-stock vintage movements in its limited edition pieces.
Price point: £2,000 – £5,000
Quantity produced: Less than 500 a year, in batches of 100
Percentage British: 30%
UK Staff: 3
Location: Oxfordshire
_____________________________
Classic Chronographs Ltd – http://www.classicchronographs.co.uk/
This brand offers one model, the Offshore Chronograph, which aims to be a robust watch that offers great value for money.
Price point: £1,900
Quantity produced: 24 per year
Percentage British: 20%
UK Staff: 2
Location: London
_____________________________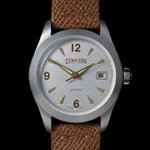 Dennison Watch Case Co Ltd. – https://dennisonwatches.com
Dennison are the revival of one of Britains most famous watch case makers . If you own an old pocket watch then chances are the case was made by Dennison. They currently offer a small range of watches each with a British made case.
Price point: £2,400 to £2,800
Quantity produced: 50 to 100 per year
Percentage British: 30%
UK Staff: 3
Location: London
Other British Brands
IWI Watches – http://www.iwiwatches.com
Accurist – http://www.accurist.co.uk/
BRITISH WATCHMAKERS ABROAD
Stephen Forsey of Gruebel Forsey – http://www.greubelforsey.com
Peter Speake Marin of Speake Marin – http://www.speake-marin.com
Both are originally from Britain, but now work and live in Western Switzerland.
_____________________________
NON-BRITISH COMPANIES
There are a number of companies, some that are popular brands, that make claims to a British foundation and heritage. However none of these company are directly connected with Britain or with the famous watchmakers or their original businesses which they are named after.
Graham 1695 – Founded in 1995, this independent Swiss company produces high end watches with a racing or aviation theme. Although there are no direct links, they are named after the famous English clock and watchmaker George Graham (1673 – 1751). The 1696 date is in reference to the first signed piece by George Graham
Arnold & Sons – As with Graham, they were founded in 1995, not in 1764 as is claimed. Sadly they have no heritage or connection with John Arnold (1736-99) the famous English chronometer maker or his sons who they are named after. It is now owned by Citizen.
Thomas Earnshaw – a Hong Kong/Chinese brand that is often sold on shopping channels. The quality of their watches is reflected in the price, which is very low, and so you should not expect the watch to last longer than a year without the need for a major service.
This article was originally published in November 2012, and has been updated 79 times since then. If you are one of the companies listed and wish to help update your details, please get in touch via the contact page