It is now exactly 10 years since since I decided to become a watchmaker. I had a bit of nostalgia reading through my old article on making the decision.
After a long time training and gaining experience, I am now where I set out to be; making watches in Britain.
Hopefully you've been reading my monthly newsletters, named Sortie, which has been following the history of the Spitfire and the progress of my The Few watch, which will be crafted from a Spitfire. If not, you can sign up here: http://eepurl.com/g0kgEf
We're almost there too. The lockdown has really frustrated a lot of a development, however the delays have allowed me to focus on other areas.
One of these is that I now have another watch that will be coming out very soon. The Dirty Dozen.
Introducing the Dirty Dozen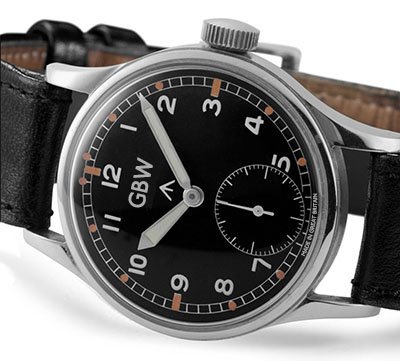 Based on the watch that British soldiers wore during WW2, the design was produced by twelve Swiss companies. This collection has become known as the Dirty Dozen, with watch collectors trying to collect the set – one from each of the twelve manufacturers.
I always loved the design; it is very simple and easy to read, and the small seconds and slim design make it an elegant contemporary dress watch.
Full details will be available when the watch is ready, although if you wish to reserve one please get in touch, colin@gbwatch.co.uk. I am aiming for the watch to cost £3,500.
In keeping with the name, I will only be making 12 of these watches for sale.
The case and straps are completed, the hands, dial and crown are almost ready, and the packaging is being produced at the moment.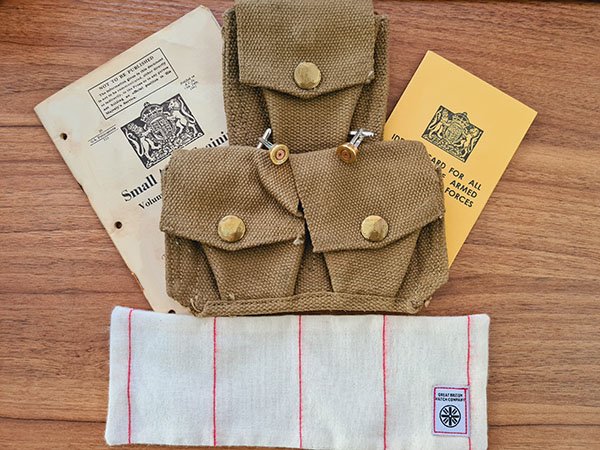 The movements will be the Swiss made ETA 7001 élaboré. This is the highest-end production model of ETA's small seconds, hand wound movement. It's a great movement and one that I've serviced many times. It will be housed in a 37mm wide case, with a display caseback to show off the attractive movement, with sapphire crystals fitted to both the front and the back of the case.
The case is water resistant to 5 atmospheres of pressure, and so is suitable for swimming.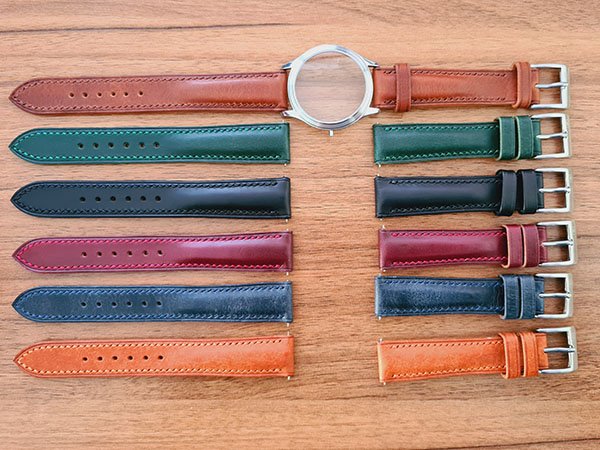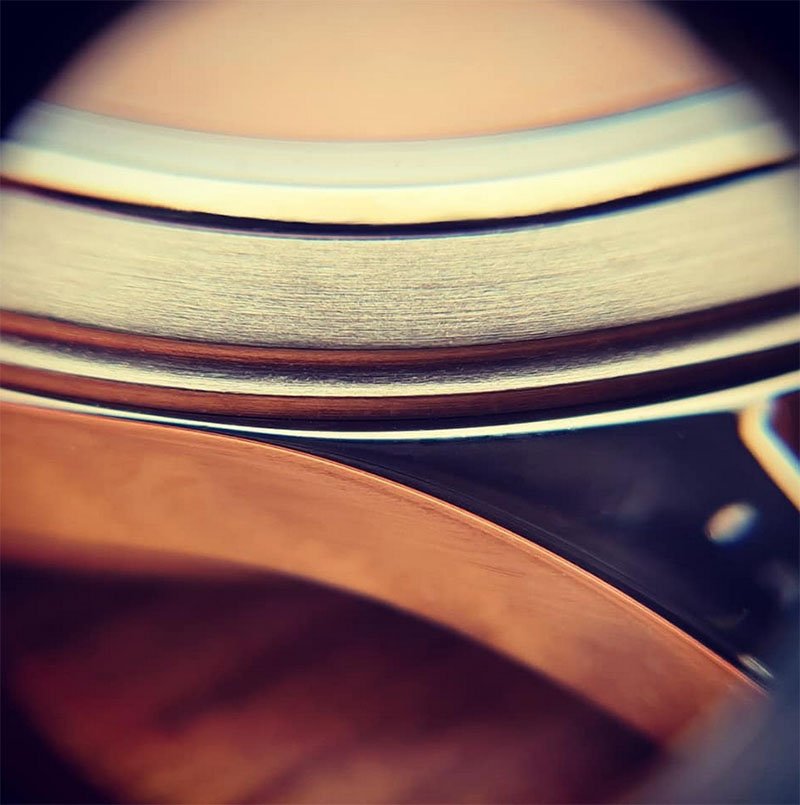 And Finally
So while 2020 offered many challenges, it also brought some joy. In November 2020, my son Rufus was born, and he's a happy and healthy little boy.
To date, he hasn't shown too much interest in either watches or Spitfires – and so unfortunately he won't be helping out in my workshop for the moment!