I have put together this report to provide a brief overview of the state of the global luxury watch market, identify the popular brands and demonstrate the current size of the UK watch repair market.
The Swiss luxury watch industry is extremely secretive and figures and data are never directly provided by the watchmaking brands themselves.
Thankfully the Federation of the Swiss Watch industry collects and makes public official export data, which enables us to gain an insight into the fortunes at the centre of world's luxury watchmaking industry.
Global Luxury Watch Market
The world export market for Swiss watches was £14.54 billion in 2013.
Since the 1990s the industry has enjoyed massive growth, often in the double digits. The emerging markets, in particular China and Hong Kong, have played a very significant part of this growth with 50% of the higher end Swiss watches now being sold to this area.
Europe and North America have continued to provide stable sales platforms and remain important markets for luxury watches with a combined share of over 40% of the market.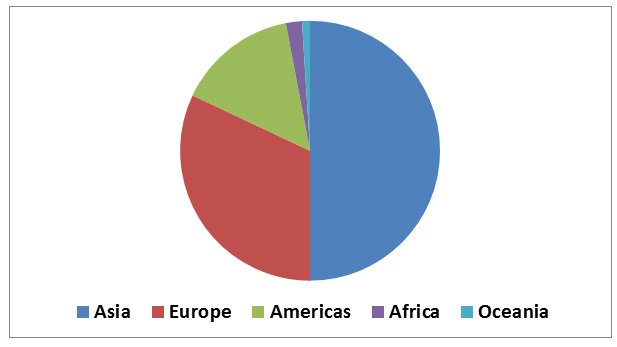 In a slight hiccup of the current trend, in 2013 Hong Kong, China and France all experienced sharp declines in sales which amounted to a loss of trade of almost £400 million in these markets.
As a result of these declines, the overall growth in the global watch markets slowed to +1.9%.
There are currently almost 56,000 people employed in the watchmaking sector in Switzerland.
Global Watch Production Figures
Switzerland produces just 2.4% of the 1.2 billion watches manufactured worldwide annually.
This seemingly insignificant figure however represents 95% of all the watches sold that cost more than £680 (1000CHF).
Therefore when we discuss the luxury watch market we are almost exclusively referring to the Swiss watch industry.
UK Watch Production Figures
The UK watchmaking industry is for all intents and purposes nonexistent.
There are currently just 12 watches produced in a small workshop on the Isle of Man that can claim to have been 100% manufactured in the British Isles.
This is a drop from the year 1800, when Great Britain produced 50% of all the world's timepieces.
UK Luxury Watch Market
Watches are bundled with Jewellery when looking at the market groups.
The UK Watch and Jewellery market was worth £5 billion in 2013, and employed a total of 42,500 people.
Comparing this to other retail markets:
Fashion market was worth £20.9 billion, and employs 800,000 people
Perfume market was worth £2 billion, and employs 14,000 people
The UK enjoys a 4.4% share of the total Swiss watch market equal to 1.3 million units sold to the value of £650 million per year, placing it as the 9th largest market for luxury Swiss watches.
The UK market has remained very strong, with an increase in sales of £100 million (c.200,000 units) in 2013 representing a growth rate of 18% over the previous year.
In the month of February 2014 the UK market was worth £42.5 million, which was a decline of 9.7% compared to February 2013, but still an increase of 33.7% from 2012.
The decline is thought to be in part due to the struggling Russian and Chinese economies and is viewed as a natural adjustment.
In the UK there are around 2,500 people working within the watch repair and manufacture industry, with less than 300 of these workers being qualified watchmakers; the remainder being employees who have trained "on-the-job".
Global Watch Brands
The watch market is dominated by a small number of watch conglomerates and independent brands:
Important Independent Brands:
Rolex
Breitling
Patek Phillipe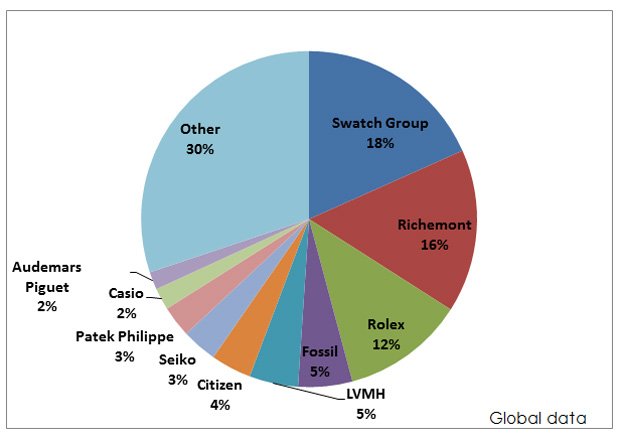 The Swatch Group, Richemont and Rolex have a combined share 45.8% of the global watch market.
All of those named companies are Swiss apart from Fossil (USA), LVMH (France) and Citizen, Seiko and Casio (Japan).
The Swatch Group
The Swatch Group is unique amongst the other major conglomerates, LVMH and Richemont, in that it is made up of only watch brands or related companies.
The group is considered to have a complete monopoly on parts and supplies. Amongst the group is:
ETA : Complete movements and parts for movements
Meco : Crowns and tubes
Mobius : Oils and Greases
Nivarox : Watch escapements including hairsprings
Renata : Watch batteries
Seitz : Jewels
Watch Brand Tiers
The range of luxury time pieces can be split into 3 main groups depending on price:
High End
Mid Range
Low End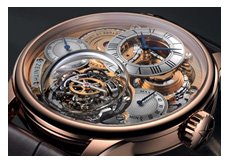 In addition there is also a group under the umbrella of Fashion Brands
Within the high end is the group of watches known as Haute Horologie. These are timepieces produced in very limited quantities and often employ some unusual design or feature. The price is often in the multiples of £10k rising to hundreds of thousands.
High end:
average watch retails for £5000+
They often use precious metals or jewels in the construction of their cases
With the exception of Rolex they are all relatively low quantity
They represent 4% of the watch units sold and 50% of the total value sold
This market segment is dominated by Rolex; with Patek Philippe, Cartier and Audemar Piguet also having a significant presence
Other Brands in this bracket include:
A Lange & Sohne, Audemars Piguet, Blancpain, Breguet, Bvlgari, Chopard, Corum, Frank Muller, Girard Perregaux, Glashutte Original, Hublot, IWC, Jaeger-LeCoultre, Montblanc, Piaget, Vacheron Constantin, Zenith
Mid range:
Average price of between £1500-5000
Most of the brands are well known amongst the public
They represent 5% of the watch units sold and 22% of the total value sold
The biggest brands in this market are Omega, Tag Heuer and Breitling
Other important brands in this bracket include:
Panerai, Longines, Ball Watch Co, Bell & Ross, Maurice Lacroix
Low end:
Average price of between £500-£1500
They represent 9% of the watch units sold and 15% of the total value sold
The biggest brands in this market are Tissot, Rado
Other important brands in this bracket include:
Fortis, Ebel, Frederique Constant, Oris
Fashion brand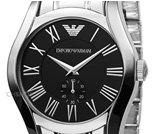 Price is generally less than £500
To keep the price as low as possible they generally use very cheap aftermarket parts including plastic cases and quartz movements
They represent 82% of the watch units sold and 13% of the total value sold
The biggest brands in this market are Armani, Fossil, Michael Kors
Other important brands in this bracket include:
Hugo Boss, TW Steel
Total Units of Watches Sold Worldwide

Total Value of Watches Sold Worldwide

Swiss Watch Brand Size
Different Movement Types
The basic principle of how a watch works is the same, whatever the type.
All watch types have gears and wheels and all watches tick (with the exception of a digital quartz watch which has no moving parts).
A quartz watch will usually tick once a second, whereas a mechanical watch will tick many times a second.
So if you look at a watch and see the seconds hand moving in one second pulses, then it is probably a quartz watch. If the seconds hands seems to be moving in small movements multiple times a second, then it will be a mechanical watch.
A quartz watch is powered by a battery and controlled by a circuit. It uses a quartz crystal that is in the shape of a tuning fork to vibrate reliably 32,000 times a second. The circuit then divides this up into one second electrical pulses that it uses to drive wheels that move the hands. Each pulse from the circuit will produce a "tick" sound and the second hand will move.
A mechanical watch is powered by a spring and controlled by the escapement. The spring wants to unwind all at once, but is continually stopped and started by the swinging back and forth of the escape wheel, which locks and unlocks the wheels of the movement between 3-6 times a second. Each time the movement is locked it will produce a tick "sound" and the second hand will move.
In a normal mechanical watch the spring needs to be wound up by hand via the crown. A fully wound watch will usually run for 40 hours.
Most expensive watches use a mechanical movement. Mechanical movements are much more fragile than quartz movements and very sensitive to being dropped or knocked.
A mechanical watch, much like a car engine, will need servicing every 5 years or so. This means it needs to be dismantled and cleaned, worn parts will need replacing and then it will need to be reassembled.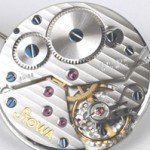 In a quartz watch it is generally not economical to service the movement, as they are very cheap. Therefore when a quartz watch is "serviced" the movement is often completely replaced with a new one.
Some mechanical watches have an automatic winding system. This uses a weight (called a rotor) that rotates when the wearer moves their wrist in their normal day-to-day life.
It uses this energy to keep the spring fully wound. You can usually still wind the watch by the crown though, so that you can start the watch when you haven't worn it for a while.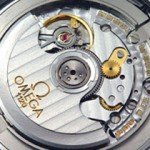 If a watch also has a stop watch feature, then it is called a chronograph. Usually, but not always, a chronograph will have a crown and two buttons on the side, and will also have smaller sub dials to show the minutes and hours of the stop watch.
In a chronograph the seconds hand is often not in the centre, but on one of the sub-dials. Many customers do not realise this and so leave their chronograph running, thinking the centre seconds hand should be moving all the time. In a quartz watch this often means that their battery can last just 6 months rather than 18 months – 2 years.
Mechanical watches should be obsolete, as a quartz watch is superior to it in timekeeping, reliability, cost and robustness. Even now the mobile phone should be replacing the concept of a watch as everyone carries one, and it tells the exact time that is self-corrected hundreds of times each day.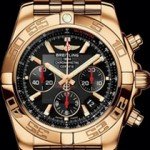 However due to a quirk of fashion, mainly because of the fact that men do no wear any other form of jewellery, mechanical wrist watches have survived and are thriving.
Quartz watches are still the largest type of watch sold for the global market in terms of quantity, however this position is declining.
Quartz watches take a 22% share of the total sales and make up 73% of the units sold.
Mechanical watches make up 78% of the total sales of watches and 27% of the units sold.
UK Watch Repair Market
Around 20% of watch repairs are sent to the brand directly, the remaining 80% are dropped into a high street store or repair centre.
Watches dropped directly into a store is therefore the most popular way for a customer to submit their watch for a repair.
There are 4 main groups of retail jeweller in the UK. Together they have a combined total of 858 outlets.
Other Watch Repair Centres
There are over 2000 other repair centres in the UK
Branded Watch Repair Centres
Due to the size of the UK market, most major watch brands have a dedicated watch repair centre in the UK
All the brands are still heavily reliant on their Switzerland head office for repairing older, obsolete, unusual or high-end watches
Branded repair centres take around 10% of the total quantity of UK watch repair market between them, and 30% of the total value of watch repairs.
Company data from within service centres is a closely guarded secret and therefore some of the information above is extrapolated from known sources.
Conclusion
It can be derived that there are at least 2,500,000 watch repairs in the UK each year
For branded repair centres, their average repair price is £100
Branded repair centres make up around 10% of the UK watch repair market
Based on my research into other repair centres we can make an assumption that the overall average repair price for the UK market would be in the region of £40-60
Therefore the total UK watch repair market is worth between £100,000,000-£150,000,000 per year