I haven't made a post since April, and so as my exams have just finished I'll give a quick update.
Since April; I've finished my studies at the British School of Watchmaking and I've got a new job in the watch industry.
I've also ordered a new lathe, watch timing machine and ultrasonic cleaner as well as pretty much else in between, and so now I'm set up to be able to completely service almost every kind of watch, and handcraft nearly everything I could ever want to from home.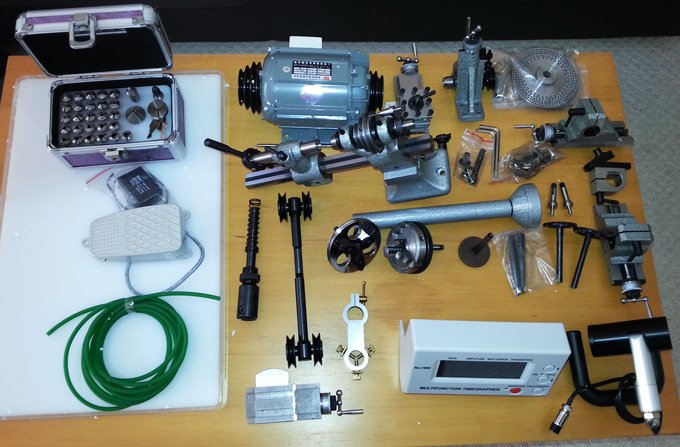 And then in May/June I had my BHI practical exams for the 2nd year. I serviced an Eta 7001 for the Mechanical servicing exam, which seemed to go well, and I also retook the previous year's Quartz servicing exam to see if I could get a better mark than last year (I had already passed it). That exam didn't work out as well as it should have done in the end though.
Then there was the 2nd year BHI constructing clock components exam. This is a 3 week exam, although in practice I only had a week to complete it. As my situation changed I had to rush out and order my lathe and other tools and they did not arrive until part way through the exam period.
It took me close to 100 hours to complete, which included a 23 hour non-stop marathon at the end. Overall though I was very pleased with the results, and although there are some areas I am not as happy as I could be with, I think that it was pretty much the best effort I could have made. At the moment I do actually feel more confident about the quality of this piece than I did about last year's exam (1st Year Practical Exam), although only time will tell if that is well placed.
I've taken notes and 150 odd photos of the process but I won't post a write up until after I've been given my results (in mid August hopefully).