Overview
Founded: 2011 (watchmaking heritage since 1654)
UK Staff: 12
Watches Produced: c.400 per year
Price Point: £3,850-£17,800
Percentage British: 100%
_________________
About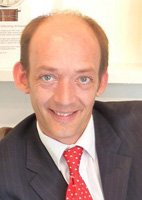 Robert Loomes Stamford Ltd. is an established clock and watch repairer with a long heritage and contribution to British horology. Alongside their repair and restoration business, within their workshop they manufacture entirely British made watches.
Robert himself has previously held directorships of the British Horological Institute (BHI) and the British Watch and Clockmakers' Guild. He is currently a Fellow of the BHI.
"Watch making is often seen as a "behind closed doors" business. We are immensely proud of our watch making and are happy to show it off. Loomes & Co is a team of extraordinarily gifted watchmakers and artists. When it comes to designing and prototyping it is fair to say that every single member of staff has been involved in the production of our watches."
Each watch they sell has had a minimum of 35 British pairs of hands involved in the manufacture.
_________________
Contact
Website:
http://www.robertloomes.com
http://www.dialrestorer.co.uk
Address:
4 St Mary's Hill, Stamford, Lincolnshire, PE9 2DW
Phone:
T:+44 (0)1780 481319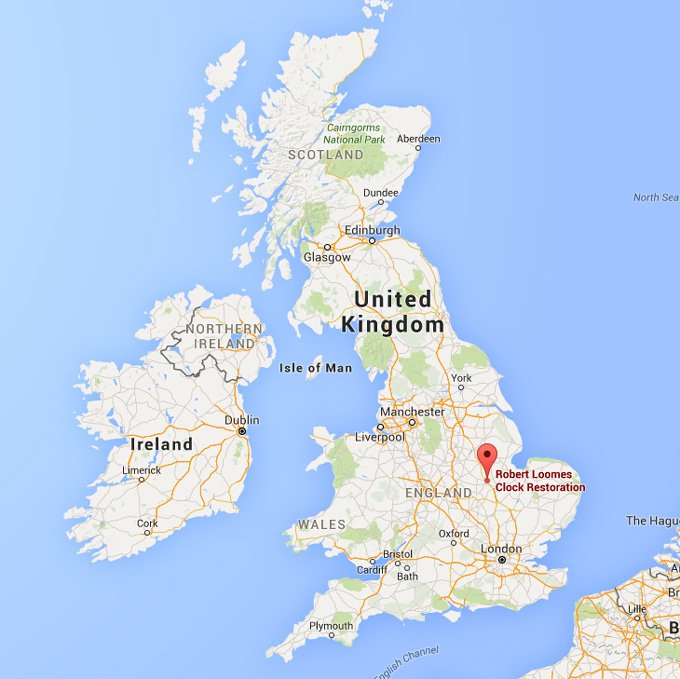 _________________
Philosophy
"With a background predominantly in repair and restoration work, we were convinced it was possible to design, sketch and manufacture every component required for a watch in England. More than this we set about creating a workshop and a team who could do most of it under the one roof in Stamford and then hand build each watch. We still sketch each component by hand to start with, before we start the meticulous process of turning a sketch into machined components."

With this idea in mind, Robert and his small team of watchmakers have gone about to create what everyone else had said was impossible, and proven that the expertise to build a watch entirely within the British Isles still exists. Robert has actually found that he does not need to travel that far, with the limited amount of 3rd party work all being done within an area local to his workshop.
_________________
Future Ambition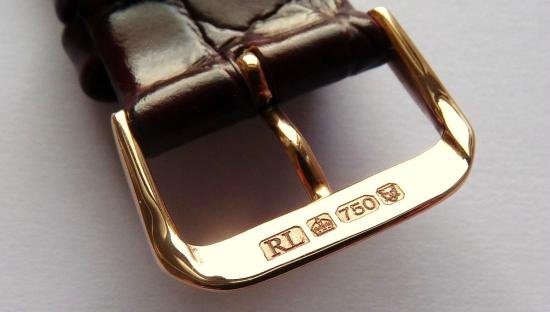 Having started the manufacture of cases, dials, saphire crystals and the heavy modification of existing movements within the Stamford workshop already, the next step will be the complete design and manufacture of an in-house movement. This is no small task, given that some of the best known multi-national watch brands with budgets in the millions struggle to achieve what Robert Loomes Stamford Ltd has done so far.
Currently the company is producing the largest number of 100% British made watches, and so will hopefully be leading the vanguard in the re-emergence of Great Britain as the global home of watchmaking excellence.
_________________
Selection of Watches
Below is a selection of watches that Robert Loomes currently has for sale:
The Robin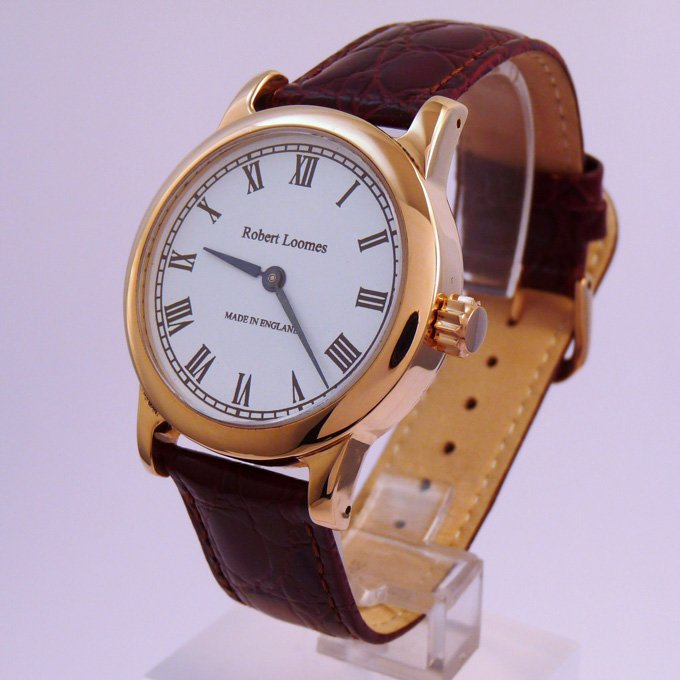 The Robin is a 39mm Gents watch, housing an English made manual wind Smiths movement that has been modified and decorated by Robert Loomes. There is a display case back to show off the finely hand engraved details, the gold-plated finish and hand-blued screws. A variety of straps are available.
It is currently available as a limited number of 100 "White Robins", which includes an in-house machined Sheffield steel case and a hand-fired and printed glass enamel dial.
There are also 50 "Red Robins", where the case has been made with 18ct rose gold, also machined on site, and with the same hand-made enamel dial as the White Robin.
The White Robin is limited to 100 pieces and is currently £10,700
The Red Robin is limited to 50 pieces and is currently £17,800
_________________
Robina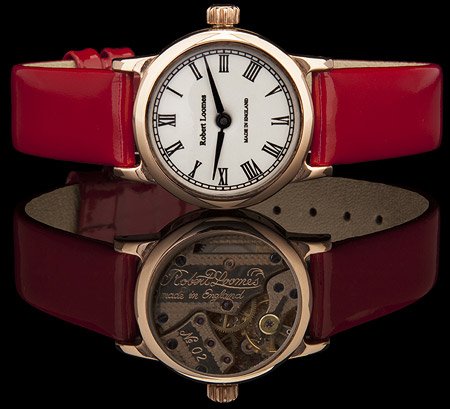 The Robina is a ladies watch with the same mechanical and aesthetic qualities as the Robin. It is however held within a more elegant 30mm case that is 9mm deep.
The Robina is available in 3 limited edition choices; alongside the base steel case model, there is the White version with a steel case and hand-made enamel dial, and a Red model with an 18ct rose gold case and hand-made enamel dial. A variety of straps are available.
The Robina is limited to 100 pieces and is currently £7,800
The White Robin is limited to 100 pieces and is currently £10,700
The Red Robina is limited to 100 pieces and is currently £17,800
_________________
Everest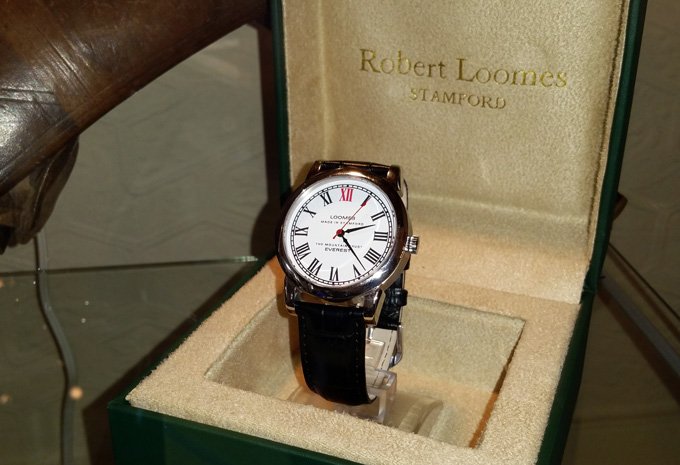 The Everest Watch is a Limited Edition of 100 pieces, being an homage of Edmund Hilary and Tenzing Norgay's trip in 1953 where they took a Smiths watch to the Everest summit.
In 2015 the Royal Gurkha Regiment made a 70 day Everest expedition, during which a variety of over a dozen of Robert Loomes' watches were worn. Having been designed with the expedition in mind, the watches were first put through a rigorous testing regime and despite being exposed to blizzards and temperatures of minus 35 degrees during the expedition, Capt Dick Gale, the expedition leader, said "We wore your watches on Everest; they worked perfectly".
After the expedition one of the watches was raffled with the proceeds going to the Gurkha Welfare Trust and The Mountain Trust.
The watch is powered by an automatic movement which Robert Loomes has heavily modified, including machining the bridges, cocks and rotor. The case and dial are both created in his workshop.
The Everest Watch is limited to 100 pieces, is currently £3,850, and continues to raise funds for The Mountain Trust
& Follow
Please Share