Overview
Price point: £4,740-£8,640
Quantity produced: less than 100 per year
Percentage British: 40%
UK Staff: 2
Location: Wiltshire
_________________
About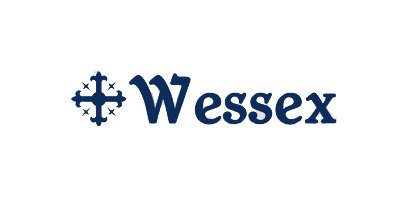 Wessex Watches are a relatively new watch company headed by Jamie Boyd. The brand Wessex comes from the name of the ancient British kingdom made most famous by Alfred the Great, where Jamie's workshop is located.
Each Wessex Watch comes with a hand-made engraved dial made using their own unique engraving method. They offer customers the choice of a range of complex guilloche patterns, or even the opportunity to design and order their own. Every watch uses a high-grade Swiss movement and is also fitted with a hand-made strap.
_________________
Contact
Website:
www.wessexwatches.co.uk
Address:
Unit 1A Syms Yard, Bumpers Way, Chippenham, SN14 6LH
Phone:
T: +44 (0)1249 705 918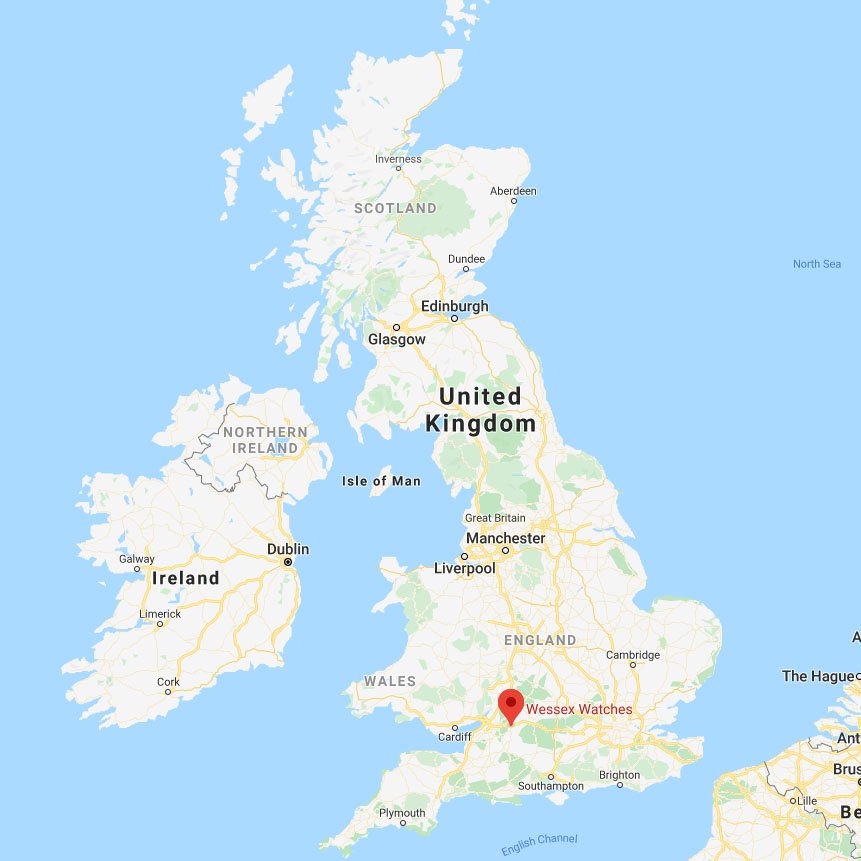 _________________
Philosophy
"I was looking for a watch for myself and liked the idea of having a custom dial made for it. After a long search the cheapest option I found that was of the right quality was going to be £1000s just for the dial. I figured there must be some better way of doing this, and so decided to try and make a dial myself; after two years of practising and perfecting the technique I had made a dial I was happy with and found that there was a market for like-minded people who also wanted a reasonably priced bespoke watch"
And so Wessex Watches was born. Jamie has gone on to produce hundreds of custom dials, along with a set of standard styles that have proven popular.
_________________
Future Ambition
It is the the aim of Wessex watches to make higher-end watches more attainable, and so despite being urged to raise his prices Jamie is determined to keep his range of watches affordable.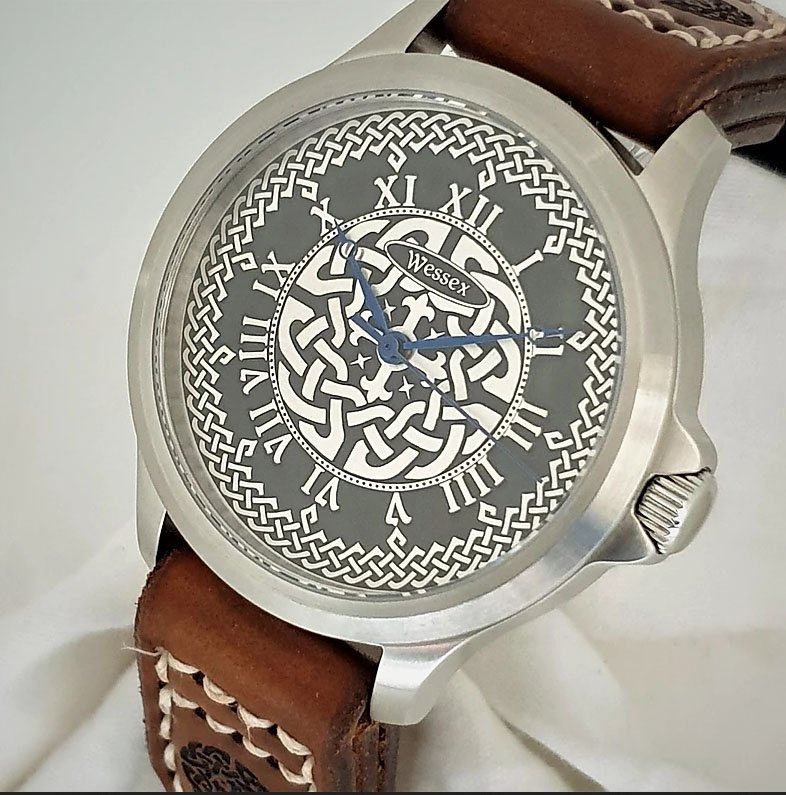 Through creating a range of unique dials build to customer's specifications Wessex hopes to become the home of custom watches.
_________________
Selection of Watches
Below is a selection of watches that Wessex Watches currently has for sale:
The Wessex Peerless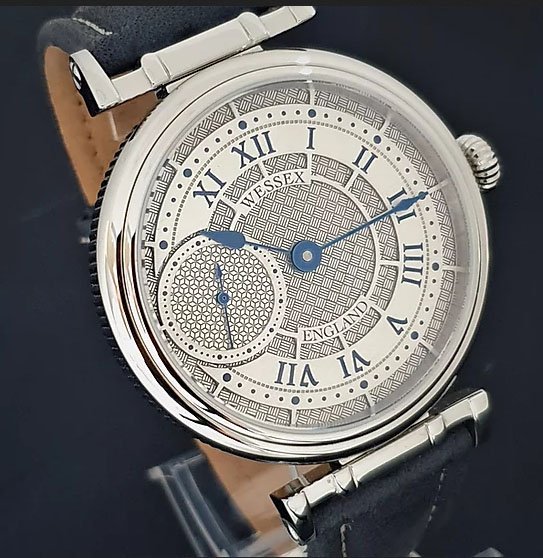 The Wessex Peerless is available in either a 43mm or 46mm case and features a hand-made dial and a manual wind ETA 6497 movement.
The dial is made of sterling silver and is built from a top layer that has the markers and numerals, this is sat on top of a second layer with a guilloche style basket weave pattern.
It is fitted with chemically blued hands, a stainless steel case, leather strap and the premium version has the movement skeletonised in an art-deco style.
The Peerless is currently available in three styles:
The Wessex Peerless Standard is currently £6,660
The Wessex Peerless Premium is currently £7,740
The Wessex Peerless Tsunami is currently £8,640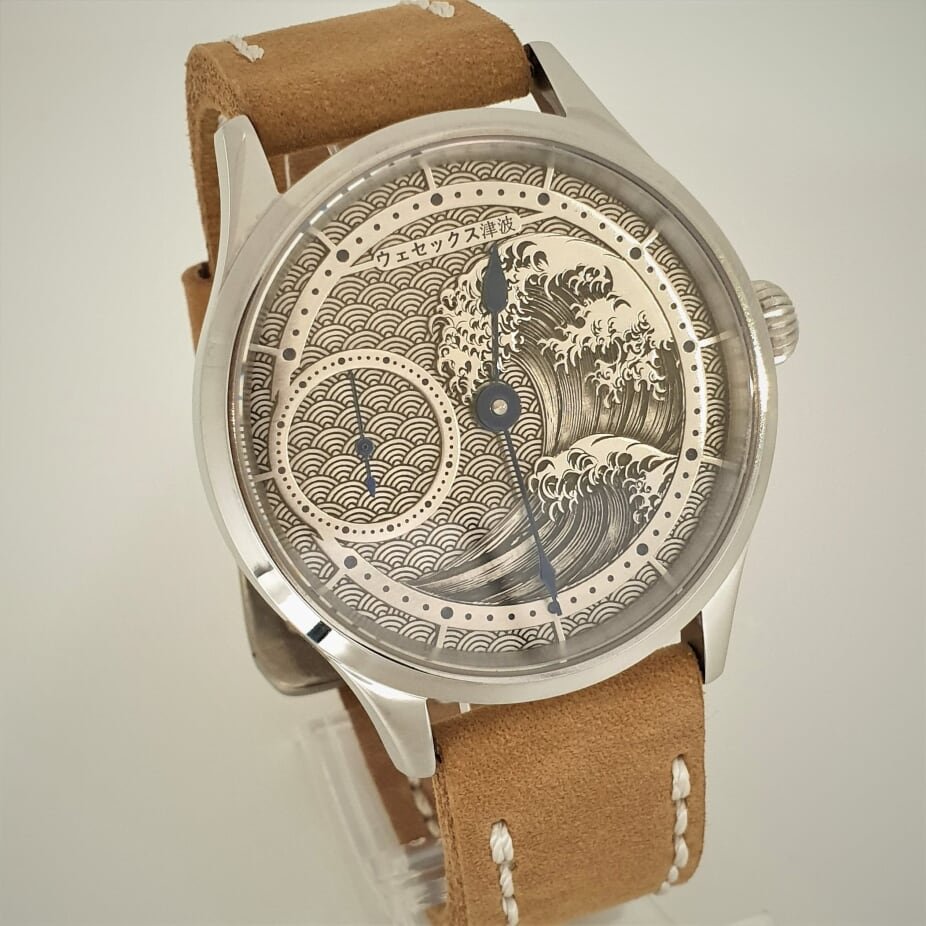 & Follow
Please Share