A winding stem is usually invisible to the average wearer of a watch, and if it is made correctly and doesn't break, then it will remain that way.
For something that is just 2cm long, it has a surprisingly large number of parts and techniques required to make one accurately by hand. Nowadays, most watch stems are drawn on computers and made by machines, but traditionally they were all hand made. If you have an older watch where there are no spare parts available, then making one yourself may be the only option available.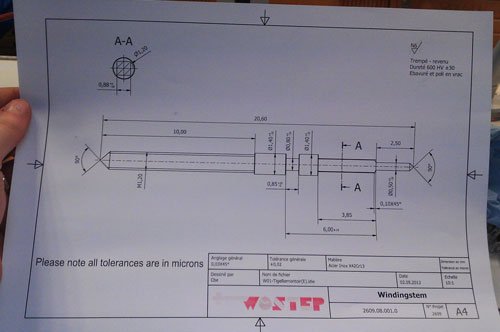 To start with you need a drawing of what you're trying to make. Included must also be the tolerances that you are working to. On this particular stem most tolerances are -0.01mm, with some general tolerances set at +/-0.02mm. There's about 14 different measurements you must get within these tight tolerances, and so it's no easy task, as if you get 13 right and 1 wrong, that could be the difference between the stem working and not working – or at least not working as it should.
We turn the stem by hand, using a pulley and wheel. This allows the watchmaker to control the exact speed and torque of the piece he is turning. It also allows him to stop immediately if the piece snags or tries to ride up on top of his graver. It does mean that you can only use the graver in one hand, which take a little getting used to, but it's equally as fast to turn as using a motor once you've got the hang of it.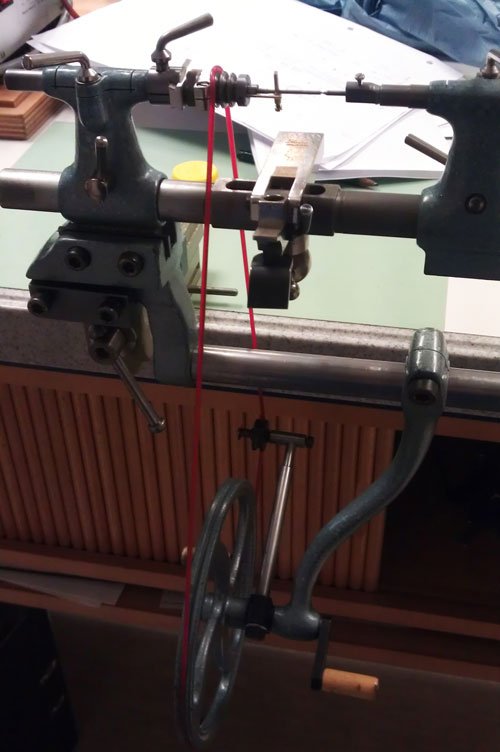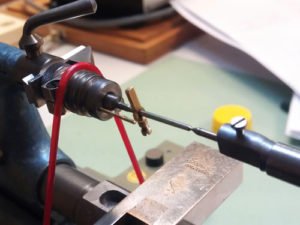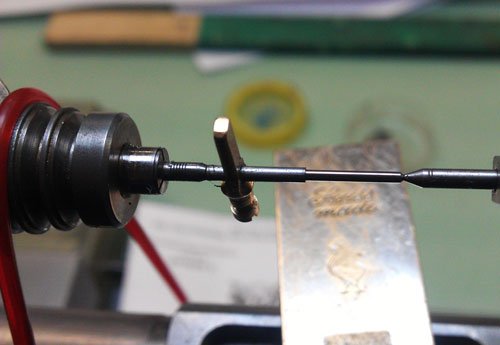 I talk more about how to make a screw thread here.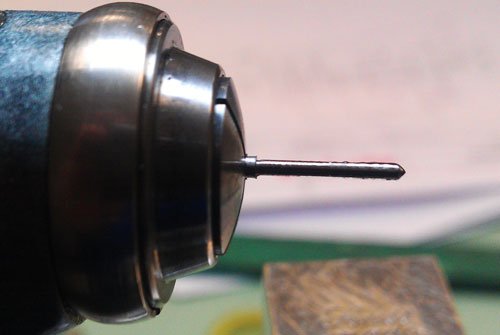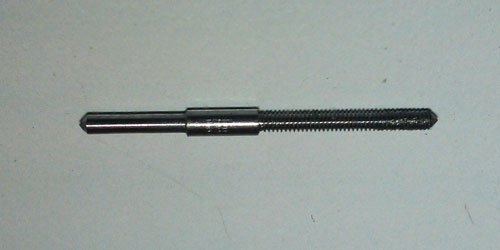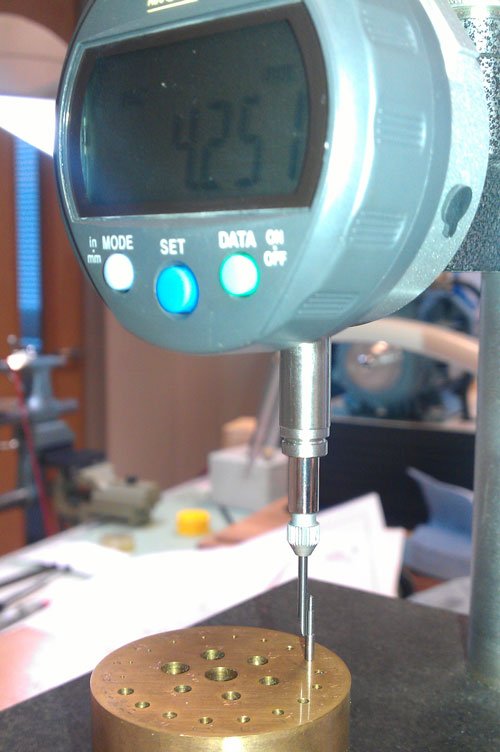 You can see how I filed the square in this separate post.
Like everything, there's a few methods to hardening steel. Probably the most common method is to use binding wire and wrap the piece up. This has it's dangers though as you can damage the piece when unwrapping it. It also seems to make the oxidisation more stubborn to remove. I use a drilled tube.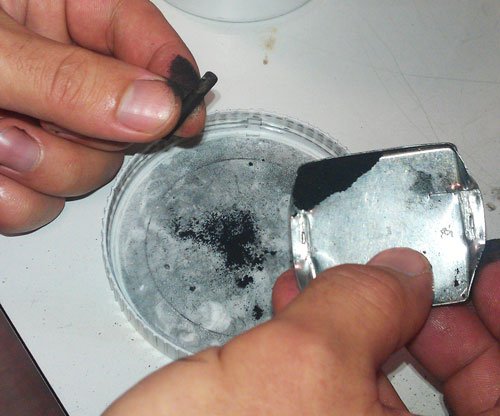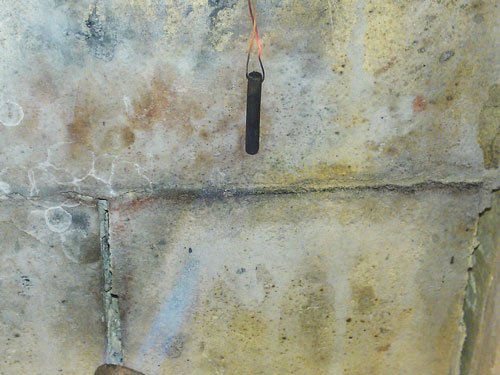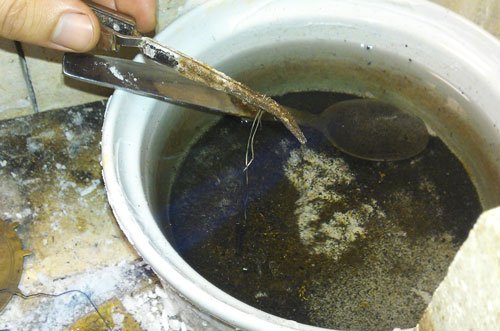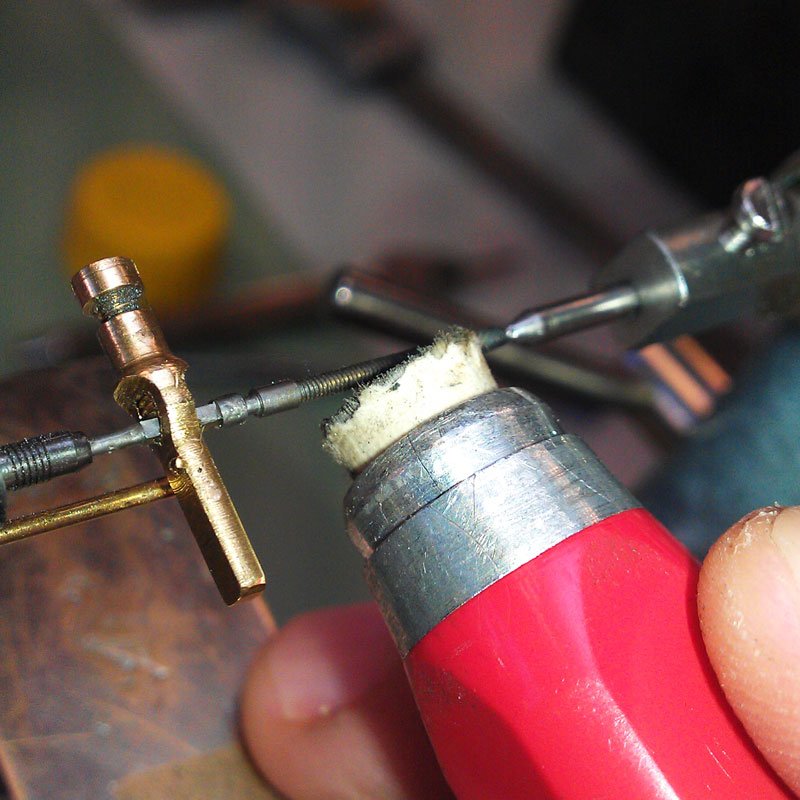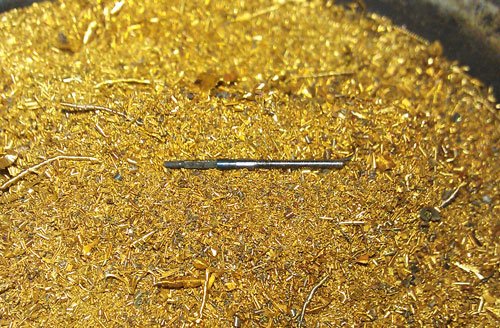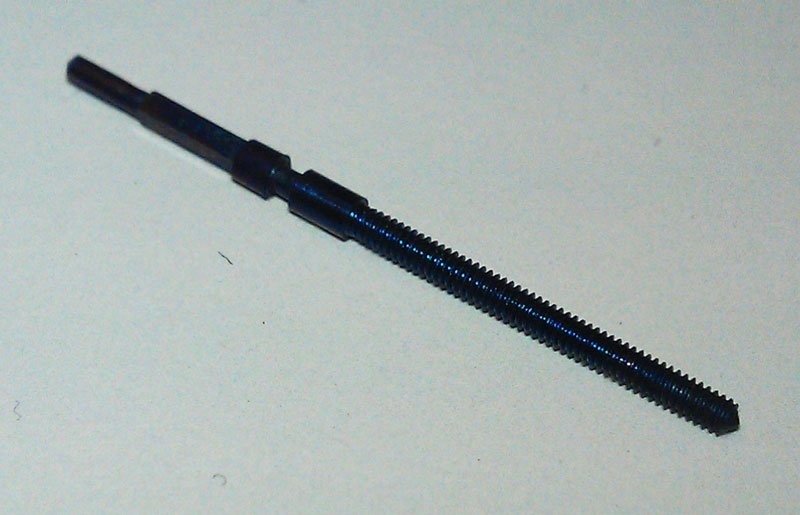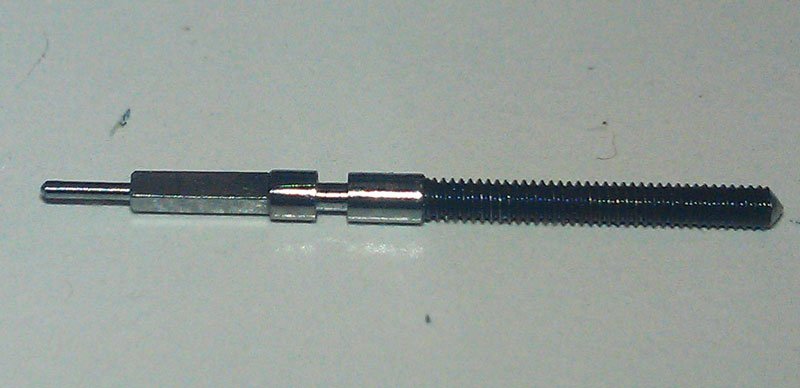 This was my first completed stem. It took me about 7 hours to finish. It can be done in 3-4 hours once you're fully competent.
Please Share
& Follow