So you have an interest in watches, and like the idea of becoming a watchmaker. As a watchmaker myself, who made a very conscious decision to choose this career and embarked upon a path to become traditionally trained, I cannot recommend the industry highly enough.
The sense of satisfaction from taking something old, worn and broken, restoring it to working order and rebuilding its aesthetic appeal, is second to none.
Becoming a watchmaker can be a daunting prospect for the novice though and there is a lot of confusing and contradictory information available. Having gone through the process myself I thought I'd set out what I've learnt along the way in a 5 part guide to becoming a watchmaker.
Part One: Introduction
The first part in the series is this one, the introduction
Part Two: Training and Education
After deciding on becoming a watchmaker the first thing you need to do is get trained. Watchmaking employs a lot of skills, both mental and physical, that most people won't naturally develop. Where can you train, how much will it cost, what do you need and how long will it take?
Part Three: Watchmaking Roles and Specialisations
We will take a look at the different fields and specialisations within the sphere of watchmaking. Do you want to just make your own watches, or restore old pieces, or just concentrate on newer models?
Part Four: Finding Work as a Watchmaker
Here we will talk about places to go to find work, what sort of things employers will look for, and how you can set out your CV and sell yourself
Part Five: Working as a Watchmaker
This will explain what the best tools to use are and good work practices. As well as talk about the most popular places you can find equipment and parts for watches; particularly parts for old vintage or obsolete models
_____________________________
Introduction to Watchmaking
Most people who currently work as watchmakers are involved in the servicing and repair of existing timepieces.
Watchmaking as a career has been massively deskilled since the introduction of mass-production techniques in the 19th Century. Despite the name, the vast majority of people who class themselves as watchmakers don't make watches. Watchmaking has changed a lot since its beginnings and most of the making nowadays is done by machines operated by computers.
It is however a curiously traditional career, and despite cheap battery powered quartz watches being far more reliable, durable and accurate than mechanical ones, there is still a huge demand for these machines; which in any other industry would have been rendered completely obsolete.
Hand-made products carry a romantic quality that overwhelms the advantages offered by modern technology and watches currently enjoy the top spot in male jewellery. Almost contrary to expectations there are a significant number of people that are willing to spend several months wages on a watch.
Most watch brands have their own dedicated service centres, where groups of watchmakers work solely on that brand. They are aided by independent repairers who work on a variety of brands, and are encouraged to become officially accredited in repairing a certain brand. Rolex, for example, will not supply an independent watchmaker with parts unless that watchmaker has passed their very difficult testing process; as well as equip and set-out their workshop to Rolex's standards.
Historically Britain, France, America and Switzerland were the homes of watchmaking, however during the crises that the industry has faced over the centuries only Switzerland has survived in any significant capacity.
Today almost the entire industry is centred around Switzerland, mostly in the Western area bordering France with the highest concentration around Neuchatel and La Chaux-de-Fonds. Germany also has a growing industry focused in the East around Glashütte. Beyond that Japan has a significant presence with the brands Seiko, Casio and Citizen.
The top jobs will be found in these locations, with almost no research and development opportunities elsewhere. Salaries are also higher in the main watchmaking regions.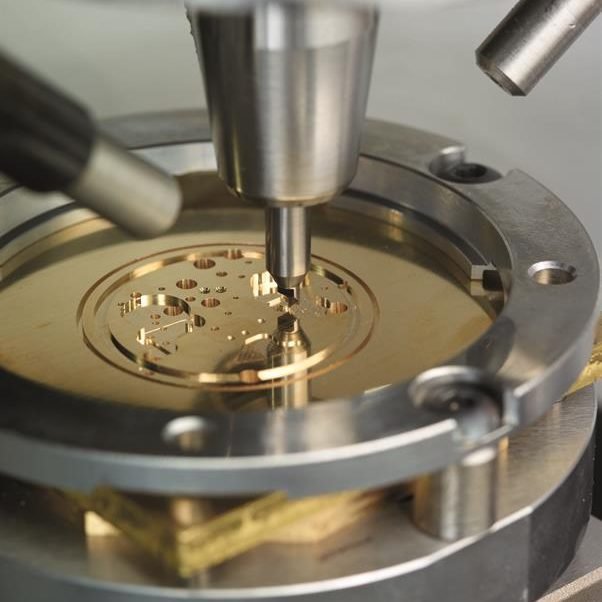 _____________________________
Watchmaker Requirements
So what do you need to be a watchmaker? Well, the requirements aren't extensive if you boil it down to the basics – just three things.
It sounds simple but watchmaking is a manual labour career that where you need to have two functioning, steady hands. Watchmaking is an art that requires great hand-eye coordination. You will need to make miniscule movements with your hands in a 3D environment, and so having subtle muscle control is necessary
Something else that sounds obvious is your eyesight. You don't need perfect eyesight, as you can always wear glasses, but you will need to be able to see clearly with correction and be comfortable using a magnifying eye-piece for long periods at a time
You have to be able to absorb technical information and relate that to the watch in front of you. The vast majority of a watchmaker's skills come from repetitive practice to learn muscle memory; how much pressure to put on your screwdriver, how to hold your tweezers, how much oil is too much or too little. It's a career where you will constantly learn and improve
So, as long as your hands and eyes work, and you have the mental ability to learn, rationalise and use knowledge, then you can become a watchmaker and continue as one long past your normal retirement age.
_____________________________
Watchmaker Characteristics
Skills can be learnt, but there are a number of defining characteristics that are beneficial to the aspiring watchmaker. You don't need all of them in abundance, but you need to at the very least appreciate their importance and factor in a work-around if necessary.
Someone who naturally enjoys finding solutions to problems, and can think laterally and logically to figure out why something isn't working as it should, will be at a big advantage when learning how to become a watchmaker. Watches are some of the most creative machines man has ever made; and as a watchmaker you will have the opportunity to discover and explore this ingenuity
If you are not a naturally calm or patient person and you find your frustration building up, then you have to be aware of that and learn to take a walk outside or make a cup of tea, or whatever else you find cathartic to remedy the situation. Because if you can't control your mood, you can't be a watchmaker. There are many situations where you can make a difficult situation ten times worse when trying to continue in the wrong state of mind. A watch can take 4 hours to repair, but 4 seconds to ruin
Perfectionism & Concentration
Do you find a crooked painting on a wall frustrating? Can you notice tiny marks on an otherwise blemish free surface? Are you able to single-mindedly spend time making small adjustments until something is just right? Being a watchmaker is about not accepting anything less than what is required
So that's the basics. Still interested? Well next we'll talk about the different steps you can take to teach yourself the necessary skills and knowledge you'll need on your path to becoming a watchmaker!
You can read the 2nd part, watchmaker training and education here.
& Follow
Please Share