I now have experience with both the BHI's (British Horological Institute) qualifications and the WOSTEP (Watches of Switzerland Training and Education Programme) course and so I can talk about the differences.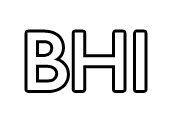 The BHI reinvented its qualification structure in 2011. They offer 3 major qualifications that are taken in sequence:
The Diploma in Clock and Watch Servicing that takes one year, and demonstrates you can service watches (you can chose to specialise in watches or clocks)
The Diploma in the Servicing and Repair of Clocks/Watches that takes an additional 2 years. This demonstrates you can repair watches
The Diploma in the Repair, Restoration and Conservation of Clocks/Watches, which is an additional year on top of the previous qualifcation. This demonstrates you can do all the above and restore watches (making the parts yourself) and repair the most complicated varieties of watch
If taken as a full-time or distance learning student, you will be able to finish the full course in 3-4 years. The qualifications are split into modules and so you can take them as slowly or as quickly as you are able.
One of the attractions of passing the course is the ability to use post-nominals MBHI, marking you as an accredited Member of the British Horological Society. Historically the BHI have offered a fellowship title, FBHI, to the top students, however this has since been withdrawn.
Follow this link to the BHI's education page.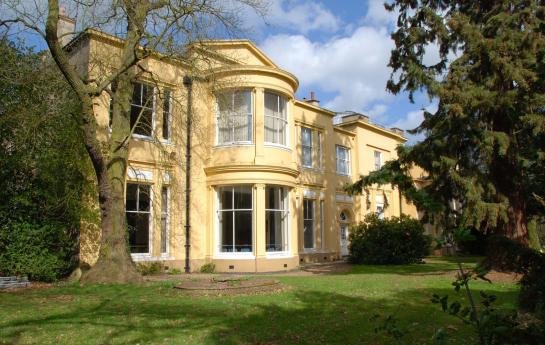 WOSTEP is a 2 year 3200 hour course. Again they've recently refurbished their course structure. You take a series of 5 intermediate exams that you must pass and then are allowed to sit the final exam. The final score is based only on the final exam, and just one grade of qualification is given. Here is a link to the WOSTEP course details.
They also ask for you to complete 2 watches.
One is a Eta 6498 movement that you should modify. This is known as the "school watch".
The other is a larger pocket watch sized movement made from Nickel Silver, where you are required to make the majority of the important parts and then send it off to COSC in Switzerland to be tested as a chronometer. If it passes you get a chronometer certificate. This is known as the W01 watch after its calibre.
Making both these watches is now considered a compulsory part of the course.
The intermediate exams are:
Constructing a winding stem
Constructing a balance staff
Gear Train adjustment
Escapement adjustment
Constructing a balance spring
At the end of the WOSTEP course you should be able to:
Service and repair almost any type of watch
Make any of the constituent parts of a watch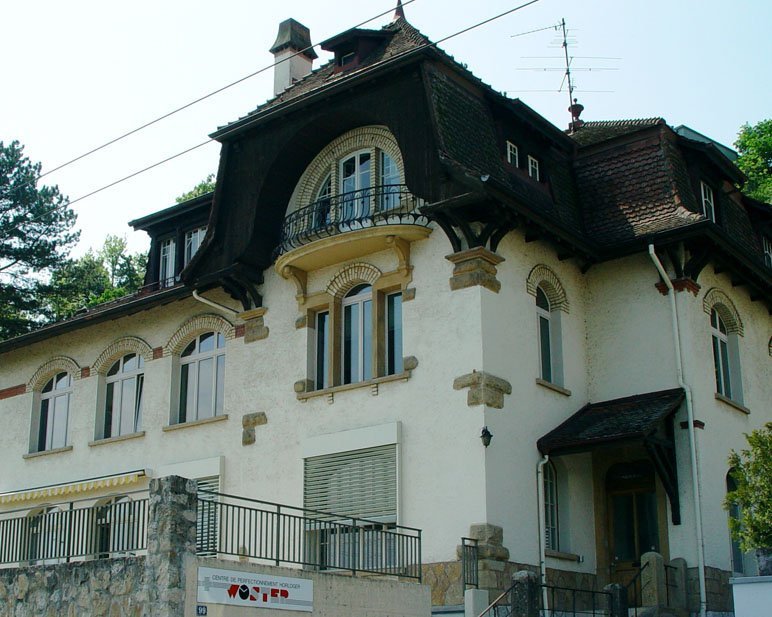 So from the outside, there's not a great deal difference, and to be honest there isn't. Both courses will train you to become a competent watchmaker. By far the biggest factor between these two courses is that the WOSTEP is far more structured in what you must do, whereas the BHI exams are left a lot more open for the candidate to decide what they want to do. This means if you are hardworking and self disciplined you can do well in the BHI course, but if you need someone to look over your shoulder and provide constant support then you'll need to consider the WOSTEP course.
The way that the courses are set up means that you can only take the WOSTEP course if you give up work and become a full-time student. The BHI course offers the flexibility to complete exams over a number of years, and in any order if you wish. You can also complete the BHI course as a Distance Learning Course (DLC), although you'll have to travel to the exam centres to take your exams. You cannot take the WOSTEP as a DLC.
Both exam courses are very difficult. Due to the full-time nature of the WOSTEP I think that it is slightly more challenging, and the course also expects students to be working to tolerances of 0.01mm by the first exam after just 4 months. Because of the WOSTEP course's strong emphasis on just watches and a lot of servicing, you will be ideally suited to work for an established watch brand. The BHI course will place you well as a self employed watchmaker/repairer or the employee of one.
If you want to be a restorer or an actual watchmaker, in the vein of George Daniels, then both courses will suit you well but neither will push you towards this. If your ambition is to make your own watches then you will find that there is a lot of extra work you'll need to put in during your studies.
The WOSTEP schools all have entrance exams, usually a mixuture of practical and intelligence tests alongisde a traditional interview. This helps ensure that the standard of students is high. The BHI course is open to all and attracts both professionals and hobbyists, and as a result the quality of students is mixed.
The BHI course requires students to gain 50% or more in an exam to pass, and at least 75% to gain a pass with merit. The WOSTEP course is marked out of 6, and you need at least a 3.6 to pass (60%). In reality we have found that you will need above 70% to pass, as 25% of the marks are only awarded if you have less than 5 small errors and no major errors, making it very difficult to score less than 70% and have fewer than 5 errors.
Below is a table showing some of the basic pluses and minuses of the courses as I see them:
BHI Exams
Positive
British course
Admission open to everyone
Relatively cheap exam fees
Freedom to complete the course over a number of years
Can take course while in full-time employment
Can re-sit failed exams as many times as you wish
Opportunity to win awards each year
Available as a distance learning course
Technical Drawing part of course
Strong emphasis on history and theory
Exposure to clocks
Can use post nominals once you pass (MBHI)
Flexible and accommodating leadership
Negative
Not as well known internationally
The quality of watches worked on depends on budget of student
Weaker average of student
Heavy reliance on self motivation
Fewer opportunities to get employer sponsorship
No consequence if you fail or underperform
You must provide all your own tools and materials
WOSTEP
 Positive
Swiss course
Internationally recognised qualification
Supported by most major watch houses
Only work on quality movements
WOSTEP schools kept to strict standards
Teachers must be WOSTEP trained
Leave with 2 hand built watches
Opportunity to earn a COSC certificate
Immediate work contacts within industry
Access to highest end of tools and equipment
Only two years
Negative
Can only re-sit one intermediate exam
Intermediate exams have no bearing on final mark
Less emphasis on history and theory knowledge
No emphasis on restoration or clocks
No technical drawing aspect
Can only study at an elected school available in a few locations
Expensive course (although it is full-time with tuition and tools provided)
Often locked in by sponsors after finishing course
Difficult to get onto
Must be a full-time student
Very strict environment
& Follow
Please Share