In 2011 the Great British Watch Company was founded with the ultimate goal of helping to regain some of the ground Britain has lost as a centre of horology.
To help educate and inform the public about Britain's historic role in horology
To offer a limited range of bespoke British designed, hand crafted and assembled watches using only 100% British sourced materials, skills and technology
To build and maintain the reputation of the Made in Great Britain stamp on timepieces
To aid and enable brands of watch the opportunity to display Made in Great Britain on their dials and cases
__________________________________________________________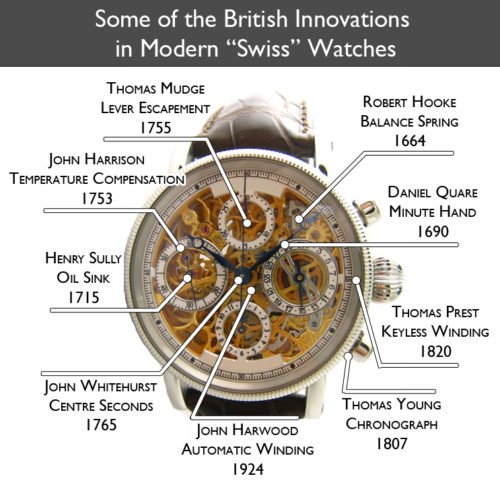 After I had founded the company, I stumbled upon the similarly named British Watch and Clockmaker's Company of 1842-5. This was a venture founded with the same aims by Thomas Earnshaw Jnr. and John Barwise, two of the most respected watchmakers of their day, along with industrialist Pierre Frederic Ingold. Their aim was to mass produce 300 standardised watches a day whose parts would be completely interchangeable and replaceable, created through the use of ingenious machines.
Unfortunately, they terrified the established British watchmakers who feared they would be put out of work by machinery, and the company was successfully challenged in parliament and soon ran out of money. You can read the fascinating story of the House of Commons Debate here.
Some 170 years after the British Watch and Clockmakers Company's founding, I aim to build the Great British Watch Company in its spirit, with the aim of fulfilling Mr Earnshaw, Barwise and Ingold's vision.
After building up the necessary skills and experience within the watchmaking industry, having completed my first hand-made branded watch, and having built the largest independent watchmaker apprenticeship programme in the UK, in December 2019 I started working full-time on my making my own watches for sale to the public. You can read about one of the first of the series here.