On 20th December 2019 I started working full-time on my own watch business.
It is something that I've planned and dreamed of since I first started my training to become a watchmaker. My plan is to create a number of bespoke watches and I already have 5 commissions that I'm working on.
I would love to share the details of one of the projects in-particular, but it will have to remain a secret for the moment I'm afraid.
In the meantime I am taking on some additional commissions, as well as repair and refurbishment work. So please use the contact form if you would like to get in touch.
If you're interested in having me make a watch for you then you'll likely have to be quick before too much of a waiting list develops.
Logo and company name
One thing about my company that needed updating was the logo.

The original company logo
The printed company name is too much of a mouthful. The logo was something that I made in roughly 5 minutes back in 2011. The logo itself doesn't scale well and does not look good on a dial. In fact that's one of the reasons why when I made my own watch, I didn't put the logo on there – just the company name.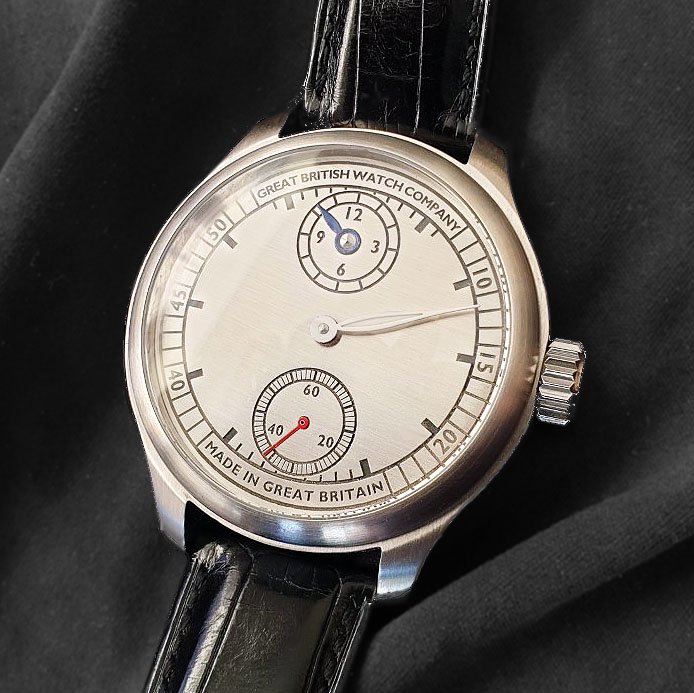 I took a look at what all the other major watch houses are doing and could see a general consensus on how they laid out their logo and company name. This consensus would have been something that will have evolved over almost a century when watches first started to appear and so it is likely the best formula for a layout.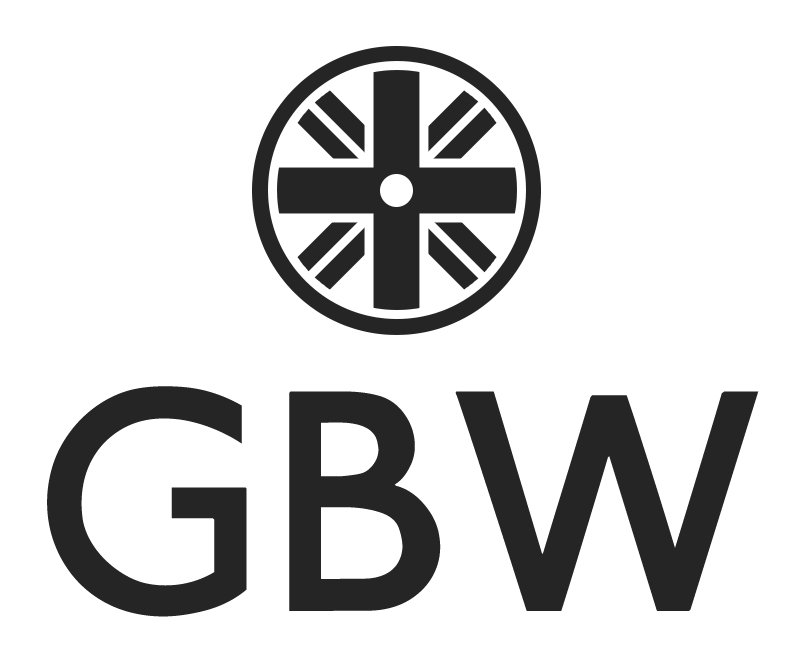 So I sketched out around 70 designs, and through that process I've refined the logo to be simpler and a more abstract version of the British union flag, it also now lends itself to being put on a crown or dial. It is based on Britannia's shield.
The printed company name has been shortened to just GBW.
This really has come full circle, as in 2011 about a month after I've started to study horology I put my company name on my grandmother's old clock that I had refurbished; and used GBW – albeit with a stylised "Co." added.
Upskilling
I am currently learning hand engraving from a local expert. He has kindly agreed to pass on his skills which are becoming increasingly rare. This will allow me to make personal messages in the case, movement and dial; and once I am practiced enough I will be able engrave patterns and motifs too.
As part of my new range of watches I am having to manufacture some completely new parts including the case. To be able to do this accurately and consistently I need to make a 3D model of the parts first. I can then prototype these through 3D printing and test the function and form of the piece. So I am doing some self-study to become a lot more proficient in AutoCAD.
Fortunately the BHI's training course has a module on technical drawing. So I was already quite well practised at using both AutoCAD and using pen and paper to make accurate drawings. I won the BHI's prize for the best results worldwide in Technical Drawing when I took the exam; which was to draw a watch escapement in 3-4 hours.
I will also be learning to black polish from someone working at the UK's best watchmaking workshop. Black polishing is a bit of a lost art, whereby you polish a surface – usually steel – so highly that is only reflects light at one angle. From all other angles the completely flat surface does not reflect light and so appears black. When light is reflected off the surface the reflection is so perfect that the steel appears white in colour. Only the very highest watches have this technique of polishing applied to them. It will take a skilled and experienced polisher 1-3 days to achieve this level of finishing; that's per individual part, and so a whole watch with a black polish finish is 2-3 months of work.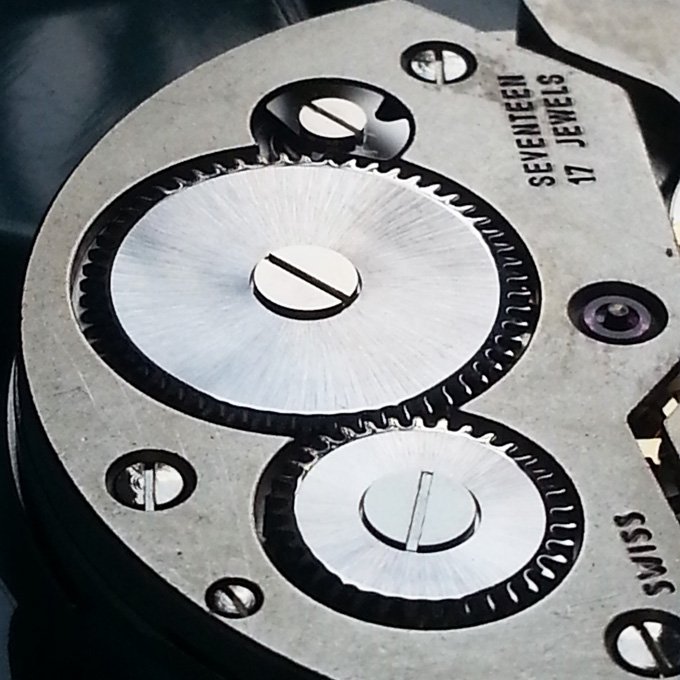 These are three screws, two wheels and the click here that I made and gave a really high polish to. I didn't get quite to the level of a black polish, however you can see the difference in how the light is reflected when compared with the other direct-from-manufacturer screws
Hopefully these skills will help me to add some really high-end and personal touches to the watches that I am making.
Horological Wine?
Very occasionally I enjoy a glass of wine. You can now buy a wine called "The Horologist", and it's really rather good. It's Sauvignon Blanc from New Zealand, and I've found it very fruity and refreshing. In the UK it's for sale in Morrisons supermarkets. Give it a try – just don't expect it to make you a better watchmaker. Cheers!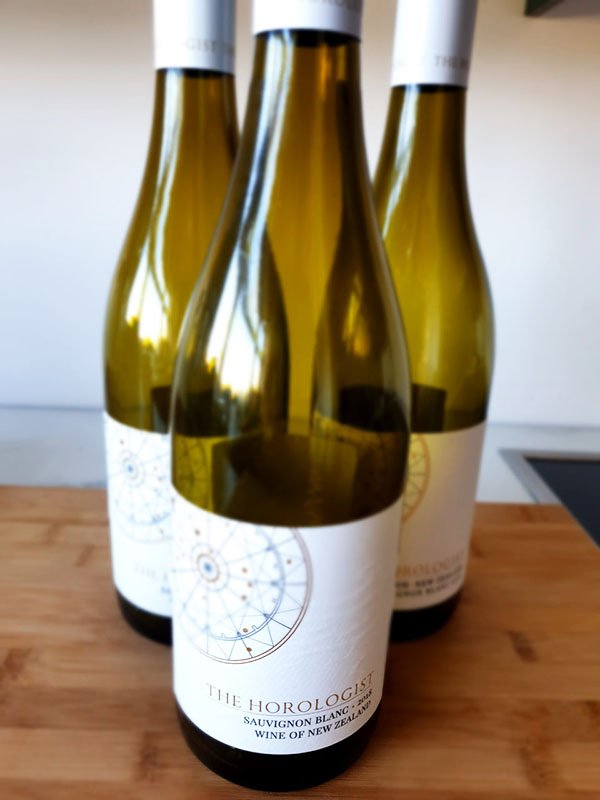 Please Share
& Follow